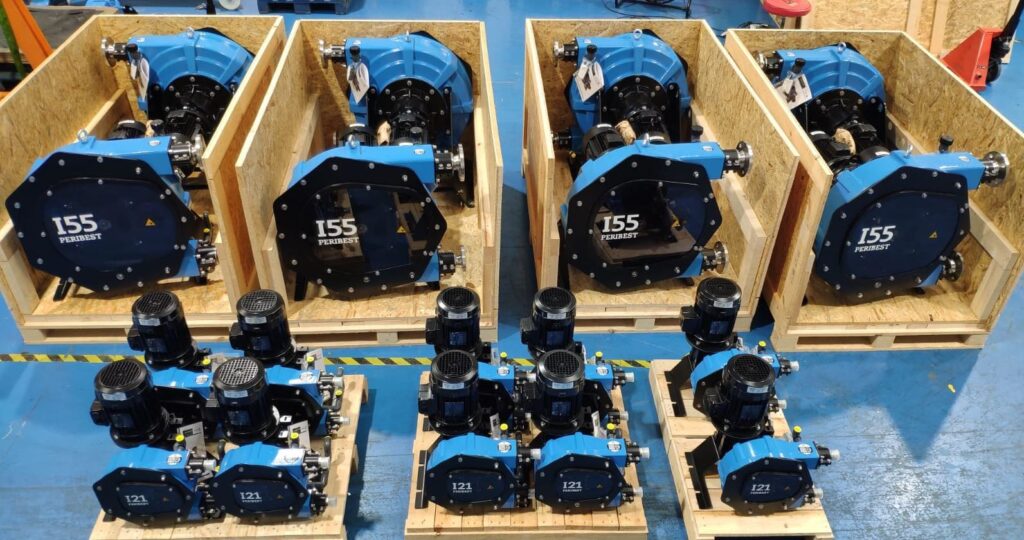 These Peribest pumps are headed to a large Scandinavian chemical plant,
The I55's er used for emulsions and the I21's are used for additive dosing
Hose pumps are a great choice for a wide variety of applications. In this case due to the lack of mechanical seals, you  more or less eliminate the the risk of seepage, which is key in a time with such strict environmental regulations.
The lack of mechanical seals, the maximum resistance to abrasion, difficult medias together with the unmatched suction capability conclude that the PeriBest peristaltic pumps are the best solution for this severe application.